Become A U.S. Citizen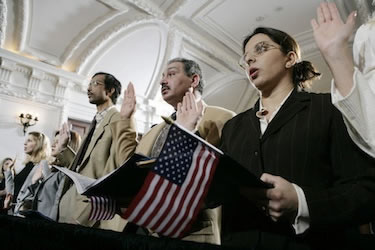 Generally, a person qualifies for U.S. citizenship if he or she has been a permanent resident of the United States for 5 years or has been married to a U.S. citizen for at least 3 years. Additionally, an applicant must be able to:
1. Provide evidence of good moral character
2. Display knowledge of U.S. history and government
3. Demonstrate the ability to read and write basic English
4. Establish knowledge of and attachment to the U.S. Constitution
If more than 120 days have passed since your naturalization interview and you have not received your oath ceremony appointment letter, you may be entitled to file a complaint in the Federal Court against the immigration service to expedite the handling of your case.
If you have been convicted of a criminal offense, we urge you to consult with us prior to filing your citizenship application.
---
Serving Southwest Ohio clients in Cincinnati, Mason, Lebanon, West Chester, Montgomery, Hamilton, Middletown, Batavia, Wilmington and surrounding areas.
Warren County • Butler County • Hamilton County • Clermont County • Clinton County