Protect Your Family During Times of Conflict.
Divorce Your Spouse
CALL NOW to meet with an experienced attorney who will fight for your rights and stop your spouse from taking advantage of you.
Disolve Your Marriage
CALL NOW to meet with an experienced attorney who will help you end your marriage quickly, amicably and cost-effectively.
Modify Parenting Agreements
CALL NOW if your circumstances have changed since the divorce to meet with an experienced attorney who will modify the orders to suit your life now.
Establish Paternity
CALL NOW to meet with an attorney who will assist you to establish paternity and obtain court-ordered support and visitations.
Family Law Basics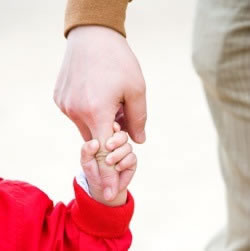 At the Allen Law Firm, LLC we understand that going through a divorce or a custody battle is never easy and is always an emotionally difficult time in the parties life. We will hold your hand though out the whole process and tailor our representation to your unique needs. Whether your divorce is contested and complex or uncontested and simple, we will help you achieve your goals with the minimum amount of emotional turmoil. We will make every effort to minimize negative aspects of the divorce proceedings, so you can concentrate on moving on with your life.
We can help you with all divorce and related matter including:
Child Custody
Child Support
Marital Property Division
Spousal Support and Alimony

The laws that dictate how child support is calculated involve a formula that takes into account income and other factors. This formula is only as good as the numbers entered into it. It is important to know that the laws relating to child support are complex. There are certain factors that can allow for deviation of the numbers generated by the formula. We will apply our experience in this field to help you attain your financial goals and secure your children's financial well-being.
If your spouse has indicated that a divorce is imminent or if you want to divorce your spouse, the most important thing you can do is to consult with and retain an experienced matrimonial law attorney as soon as possible. The Allen Law Firm based in Mason, Ohio serves clients all over Southwest Ohio who need a trusted advocate in their divorce or family relations law matter.
You owe it to yourself to get highly experienced professional advice about your particular case. Trying to avoid accruing legal fees in a divorce case will almost always wind up costing you more money in the long run. Clients must be prepared to address serious monetary obligations and assemble a disclosure of financial, real estate, personal property and retirement based assets with the assistance of the attorney and paralegal staff of the Allen Law Firm.
A person should never make an agreement or attend a court hearing without the assistance of an experienced divorce lawyer. Once a ruling is issued or court papers are signed, it is generally impossible to get the orders changed even if they are not fair to one party or if the court made a mistake or did not have sufficient information to make a good decision because the court does not retain jurisdiction over the matter once it is final. Divorce is an important and complex process and irreparable damage to your case can be created by improper legal actions being taken or ignored. Trust your future and that of your children to the highly experienced and qualified representation offered by the staff of the Allen Law Firm.
Child Custody
Child custody is probably one of the most complex and contested issues involved in a divorce. Whether your goal is shared parenting or sole custody, we will design a parenting plan that works for you and your child. If you entrust your case to us we will fight for the needs of you and your children. We will remain in contact with you throughout the process and involve you in every decision that impacts the future of you and your child.
---
Serving Southwest Ohio clients in Cincinnati, Mason, Lebanon, West Chester, Montgomery, Hamilton, Middletown, Batavia, Wilmington and surrounding areas.
Warren County • Butler County • Hamilton County • Clermont County • Clinton County