Loan Modifications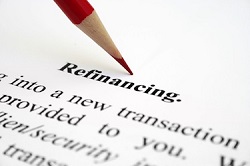 What is a loan modification?
A loan modification is a restructuring of your mortgage loan through negotiations with your lender or through the assistance of a Federal or State program such as the Home Affordable Modification Program or through one of the Save the Dream Ohio programs of the Ohio Housing finance Agency.
Modification or workout plans vary by program and by lender, but changes could include temporary or permanent changes to the mortgage rate, term and monthly payment of the loan, the past due amount could be rolled into the loan, and the new balance re-amortized. This is a complicated area and you will need expert advice to successfully achieve your goals. Call us now.
The Federal Home Affordable Modification Program
In February 2009, the government unveiled the Making Home Affordable Program, which is made up of two main programs: one for loan modifications and one for refinance loans. The loan modification portion is called the Home Affordable Modification Program (HAMP). It is designed to reduce mortgage payments struggling homeowners pay per month to sustainable levels. The refinance plan is called the Home Affordable Refinance Program (HARP).
According to the details of the HAMP plan:
The lender would first be responsible for bringing down interest rates so that the borrowers monthly mortgage payment is no more than 38 percent of his or her income.
Next, the initiative would match further reductions in interest payments dollar-for-dollar with the lender to bring that ratio down to 31 percent.
Lenders will also be able to bring down monthly payments by reducing the principal owed on the mortgage, with Treasury sharing in the costs.
Borrowers will be put on a trial modification at the new interest rate and payment for three months. If they make all their payments on time, the modification will be implemented at the new rate and be fixed for five years.
Who is eligible for a HAMP loan?
To qualify for a HAMP loan you must meet all of the following criteria:

You obtained your mortgage on or before January 1, 2009
You owe up to $729,750 on your primary residence or single unit rental property
You owe up to $934,200 on a 2-unit rental property; $1,129,250 on a 3-unit rental property; or $1,403,400 on a 4-unit rental property
The property has not been condemned
You have a financial hardship and are either delinquent or in danger of falling behind on your mortgage payments (non-owner occupants must be delinquent in order to qualify).
You have sufficient, documented income to support a modified payment.
You must not have been convicted within the last 10 years of felony larceny, theft, fraud or forgery, money laundering or tax evasion, in connection with a mortgage or real estate transaction.
What programs does the State of Ohio offer?
Save the Dream Ohio is comprised of six programs designed to assist Ohio homeowners who have experienced a financial hardship and are at-risk of mortgage loan default or foreclosure. The program is free and can provide homeowners up to $35,000 depending on the programs utilized.
Save the Dream Ohio programs include:
Mortgage Payment Assistance (MPF) which provides up to 18 months of full mortgage payments for unemployed and underemployed homeowners.
Rescue Payment Assistance (RPA) which provides a payment to a participating homeowner's mortgage servicer to help bring the homeowner current on their delinquent mortgage.
Mortgage Modification with Contribution Assistance (MCA) which provides a payment to mortgage servicers to reduce a participating homeowner's mortgage principal in connection with a loan modification. A payment can also be provided to allow the homeowner to request a recast or re-amortization of their first mortgage lien.
Homeownership Retention Assistance (HRA) which provides a payment to assist homeowners with subordinate property liens and other ancillary costs such as delinquent property taxes and homeowner/condo association dues. Mechanics and tax liens are excluded from the program.
Transition Assistance which provides homeowners who cannot sustain homeownership with an alternative to foreclosure by offering relocation assistance in connection with an approved short sale or deed-in-lieu of foreclosure.
Lien Elimination Assistance which provides a payment to a participating homeowner's mortgage servicer and other lienholders to extinguish existing liens.
Give us a CALL NOW to discuss any of these programs and to determine what steps are appropriate for you to obtain loan modification and how we can best assist you in obtaining debt relief.
---
Serving Southwest Ohio clients in Cincinnati, Mason, Lebanon, West Chester, Montgomery, Hamilton, Middletown, Batavia, Wilmington and surrounding areas.
Warren County • Butler County • Hamilton County • Clermont County • Clinton County